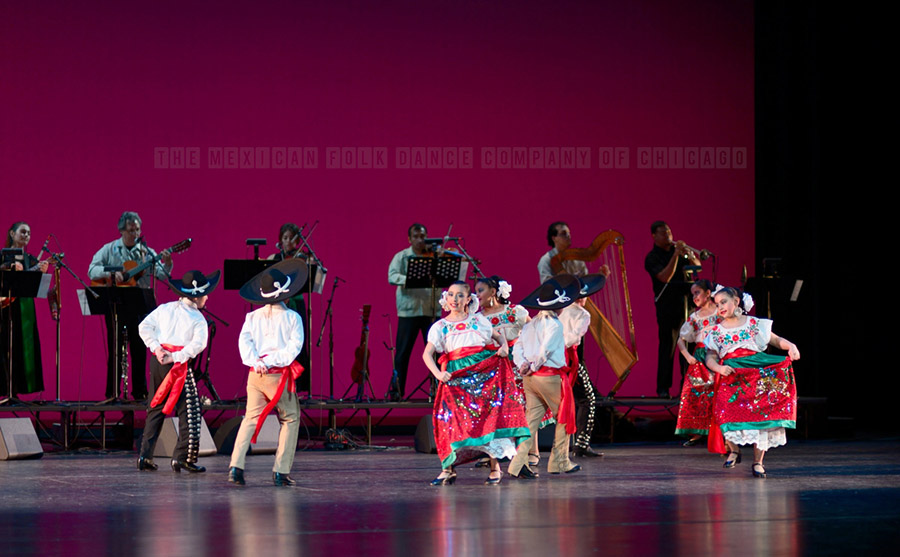 Costumes
The typical male and female costumes to dance it were used one hundred years apart from each other. The China Poblana was the female servant outfit of the early to mid 1800's. The charro suit decorated with silver buttons, came about with the emergence of the Mariachi around 1930 after going through numerous evolutions, from the hacienda supervisors to the modern urban musicians.
Mexican "Chinas"
Many legends have been attached to the China (Pronounced cheena) outfit, including the romantic story about the oriental princess sold as a slave in the city of Puebla, who then fell in love with a Creole, and created her wedding gown based on the local fashions but decorated with oriental motifs.
The truth behind the costume is that every three months a ship carrying goods from the Philippines known as "Nao de China" (Ship from China), anchored in Acapulco. The aristocratic ladies purchased a textile known as "castor" to make skirts for their female servants, called "Chinita" or "china". The word is completely disassociated from any Oriental background. As the length of this fabric was not enough to reach the floor, an addition of silk was sewn at the top of the skirt to complete the length.
With time and dedication the women embroidered or applied sequins to highlight the oriental decoration of the fabric. The modern China Poblana's outfit is so saturated with sequins that the historic "castor" fabric (Which is only made in Puebla and Mexico city today) can only be seen if you turn the skirt inside out.